Ugg 100% BCI Cotton wide wale twill bag
Available in a natural, slightly off-white bleached cotton. Heavyweight fabric 185 GSM. 
GET IN TOUCH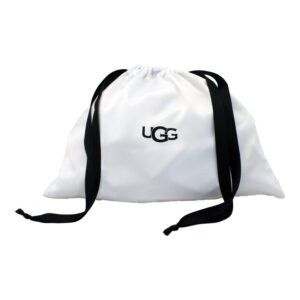 Handbag & Shoe Bags
Inexpensive bag made of Poly Satin. Comes in Black and White (other colors for larger orders) 100% polyester bag that is just like the 100% BCI Cotton wide wale fabric but has a slight sheen. It has a soft and supple feel.